Digital Menu
A digital menu is an alternative to your paper menu that customers can access directly by clicking a "Link" or scanning a "QR code"
1.77M Visitors 2.50M Visits 4.19M pages viewed

May 11, 2021, to May 11, 2022

We are happy to provide a live report based on Google Analytics.
Join them now
Add items
Create unlimited categories of dishes, such as salads, soups, and desserts. Add names, images, descriptions, portion sizes, and prices offer discounts and special deals.
Publish it
Share the frontend Digital Menu link with your guests via social media and WhatsApp and let everyone know what's lively.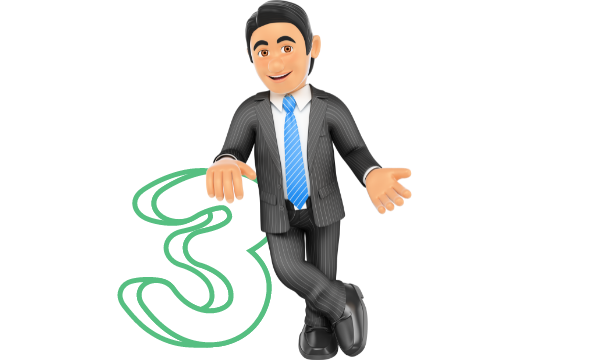 Virtual Waiter
Activate the digital menu Virtual Waiter plugin on your control panel, print the unique barcode, and assign it to each table to assist your guests at every step of their dining experience.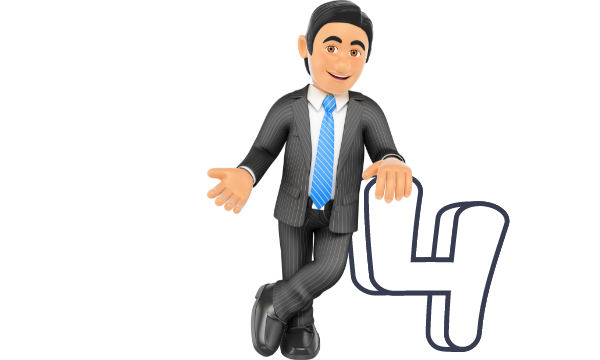 Process orders
Start receiving and processing reservations, waiting list requests, takeaway, and delivery requests directly from your control panel.
Menu Management
Add multiple items in each category, such as salads, soups, and desserts. Include a name, an image, a description, set portions sizes, category & item add-ons, cooking reference, ingredients, and prices. Enable or disable items based on availability.
Online Orders
Accept unlimited dining in, takeout, and delivery without paying commissions or hidden fees. It will make it much easier for you to run your business more efficiently and increase the number of sales that you achieve.
Reservation
Accept reservations such as Table Booking, Waiting List, and Event Booking. Display the availability status of each dine-in table at the top of the page. Motivate your guests to reserve a table or register for the waiting list before their arrival or ahead of time for outdoor events.
Promotion
Come up with the right promotional strategies that highlight your items' taste and use offers and vouchers to gain your customers' attention. Effective marketing can also be an effective way to turn new clients into regular clients.
Category Scheduler
Automate or schedule specific categories to be displayed or hidden at a particular time, such as breakfast, lunch, and dinner. Reduce guests' disturbance by providing only the currently available items and minimizing the items provided on your menu.
Gallery
Include a few pictures of your venue style and brand on your Digital Menu page. But don't stop there! The gallery section page is a great place to display your offers, advertising campaign materials, promo codes, etc.
Food Source
Identify food sources rather than using paper copies, and keep your clients informed about where their food comes from.
Allergy Labels
Label every item with an allergen containing ingredients tag instead of general paper labels to keep it more professional and informative.
Item Tag
Promote both the newly released product and the most popular item, and let your guests know about the spicy item.
Social Media
Publish your social media profiles in your digital menu so your guests can find you across the Internet.
Location
Add your venue location and let the system dynamically calculate table rate distance and minimum order rate for online orders based on the client's location.
Working hours
Add your venue working hours and let the system dynamically open and close the orders method as well as show your place status on the digital menu page at the top page.
Added

A few additions to the end user interface commemorating Saudi founding day

-

#864dz4441

Fixed

A bug in adding the reservation refusal reason to the SMS on the VIP server.

-

#864duyedg

Fixed

Some general Arabic translations have been fixed

-

#864dkcmpc

Improved

Merchant Registration Process enhancements

-

#864drd1qm

Added

new SMS $variables added

-

#864dz2v1g

Added

Owner activation form added.

-

#864sz2v1g

Added

Order Status update permission added for merchant users (Sarah).

-

#844dz2v1g

Added

reservation icon animation

-

#864dz5v1g

Improved

Assign the owner number as another number for receiving SMS notifications of the reservation.

-

#864dx5v1g

Fixed

Terminal bugs fixed

-

#864dz5ddg

Improved

Message format display with new line (HTML) in the SMS Alert Section of the venue setup page.

-

#864dsw31g

Improved

food view, reservation, product popup updated

-

#8345gz5v1g

Improved

sms text converted with new line text (textarea)

-

#370dwd7

Improved

Slug value assigned as the English name of the restaurant

-

#864dz4v1c

Improved

SMS general enhancements

-

#86774v0dm

Added

Trial SMS added for all merchants with free balance

-

#86774v0dm

Fixed

Language issue on the menu

-

#864dtn5yg

Improved

Menu UI enhancement

-

#864duhf4u

Added

natural details for items enhancement - FAT added

-

#864dz1nu6

Improved

SMS contents improvements

-

#864dy8vmx

Added

Moyser has been added as a new payment platform - soon for Merchants

-

#864dm0846

🔥

Added

several SMS bugs fixed

-

#864duyedg

Added

SMS delivery report added

-

#864duyedg

Added

SMS Logs on Merchant Panel Dashboard added

-

#864dhe8ur

🔥

Added

ellMenus SMS Usage Policy added

-

#864djxdhq

Improved

SMS settings updated

-

#864djxdhq

Fixed

Potential 323 errors & 43 warnings were fixed

-

#864dr0npw

Fixed

slug issue fixed

-

#864drcy14

Improved

ellMenus Return and Refund Policy updated

-

#864dnkbb8

Improved

Reservations email notification enhancement for the end users

-

#864dn716v

Improved

Enhancements have been made to the menu export function, allowing for better exporting in PDF format.

-

#864dptuv1

Added

menu export function PDF - bugs fixed

-

#864dptuv1

Fixed

Reservation SMS language conflict

-

#86774u467

Added

The request status cannot be changed if the request is rejected or canceled.

-

#864dheqv2

Added

Merchant reservations action triggers an SMS to the end user with details.

-

#864dheqv2

🔥

Added

A distinct QR code is created for each reservation type - table, waitlist, or event.

-

#864dnyxat

🔥

Fixed

Several bugs have been fixed

Improved

Reservation settings enhancement on the Merchant panel - tooltips

-

#864dn1k97

Fixed

Distance location issue for end users in reservation/event settings

-

#864dp8a71

Added

A new "Request status" has been added for reservations.

-

#864dheqv2

Fixed

A bug in redirecting URLs to the current server was fixed in the terminal system.

-

#864drra7w

Improved

General enhancements on the Welcome page

-

#864dh3jay

Improved

Reduce SMS costs by separating the full guest name.

-

#864djxb62

Improved

Add venue name in EN and AR

-

#36v83qk

Fixed

map issue fixed

-

#864dnkjdj

Added

Welcome page before the Menu

-

#36v83qq

🔥

Improved

a huge improvement over Table Booking, Event Booking, and Waiting List

-

#370zgd7

🔥

Added

Reservations system: Pre-reservations Period conditions

-

#370zgd7

🔥

Added

Reservations system: Overlap Bookings conditions

-

#370zgd7

Added

Reservations system: a QR code for Direct Reservation

-

#370zgd7

🔥

Added

Reservations system: Guests numbers limitation conditions

-

#370zgd7

Added

Reservations system: Accepted Reservations per day conditions

-

#370zgd7

Added

Reservations system: SMS Notification conditions

-

#370zgd7

🔥

Added

Reservations system: Table Preferences

-

#370zgd7

Added

Reservations system: Event Location conditions

-

#370zgd7

Fixed

"Add to cart" is not visible on popup items

-

#34gnh8k

Improved

UI & new columns for the Order List on the Merchant Control Panel (v1).

-

#345dc3u

Fixed

Rearranging subcategories bug in the merchant control panel.

-

#34ayct8

Added

Guests can request a "partition" during the table booking.

-

#34ayct8

Fixed

Orders and reservations exportation function to an Excel spreadsheet.

-

#34w6198

🔥

Fixed

Refusal to select a reservation time outside of operation hours.

-

#34gnn6q

Fixed

Addons are not displayed on item popups if order services are disabled.

-

#35yk7fe

Added

The status and expiration date of the merchant membership package and renewal option.

-

#34ayhft